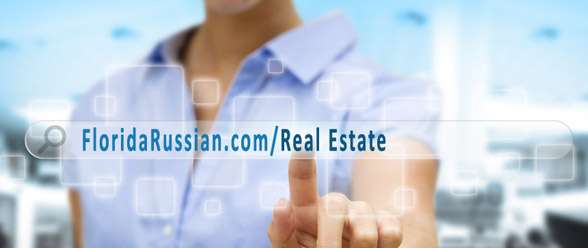 Florida Russian Lifestyle Magazine has expanded its online web portal to include an inventory of new construction real estate listings along with rental properties in popular cities. The idea came from daily visitors who often inquired about city information, real estate investments and rental homes throughout the state of Florida. The site offers a geographic map search allowing visitors to focus on a specific city for buying or renting properties.
"We began to see a trend in viewer traffic after the job search program was launched. Suddenly hundreds of people per day were job hunting to either relocate to Florida or find better employment. That drove the need to provide more services to viewers who wanted to also search the housing market.", said Jef Gray, Publisher of Florida Russian Lifestyle.
While real estate is an existing and dominant market in Florida, the ability to see and compare new homes is often blended with existing construction. This is common for people already living in a specific area but what about those who are relocating, especially from foreign countries. Almost the entire house hunting experience is done online, with limited time to spend looking at properties before buying. This is why most foreign shoppers prefer to focus on new homes because there is a higher level of quality and warranty associated with new construction. New homes are also a better solution when investing as they have a faster rate of valuation.
Florida Russian Lifestyle included basic realty tools to give foreign buyers a sample of typical financing options, along with a valuation program to compare surrounding home values by individual address. Click here to view the Real Estate Section.
About
Florida Russian Lifestyle Magazine was founded in 2010 by Aurous Publishing. The site and online magazine experience 10,000+ daily page views with readers in 160 countries worldwide.
###
Online Magazine Adds Real Estate Portal
was last modified:
February 10th, 2017
by