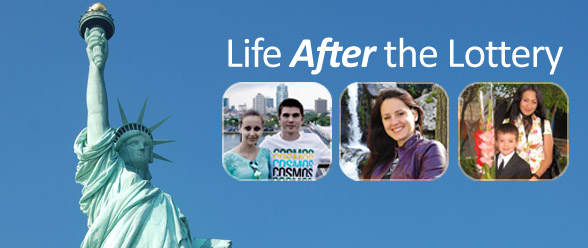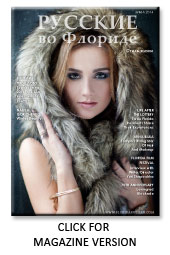 The Immigration Act of 1990 created a diversity visa lottery to encourage legal immigration to the United States. The program was meant to address the needs of countries that are less represented in overall applicants. This inludes many of the post Soviet and European countries.
Each year up to 50,000 diversity visa's, that include a permanant residence status, are awarded to applicants and their spouces or children. The process is challenging, highly competitive, with small windows for filing applications and often requires more than one attempt for success.
But what happens after you "win" and get your diversity visa? Is it all a fariy tail or can people really migrate to the United States and build a happy life?
We sat down with 3 Russian speaking lottery winners, who have come from different East European cities and settled in the state of Florida. They agreed to share their experiences, expectations and realities for our readers.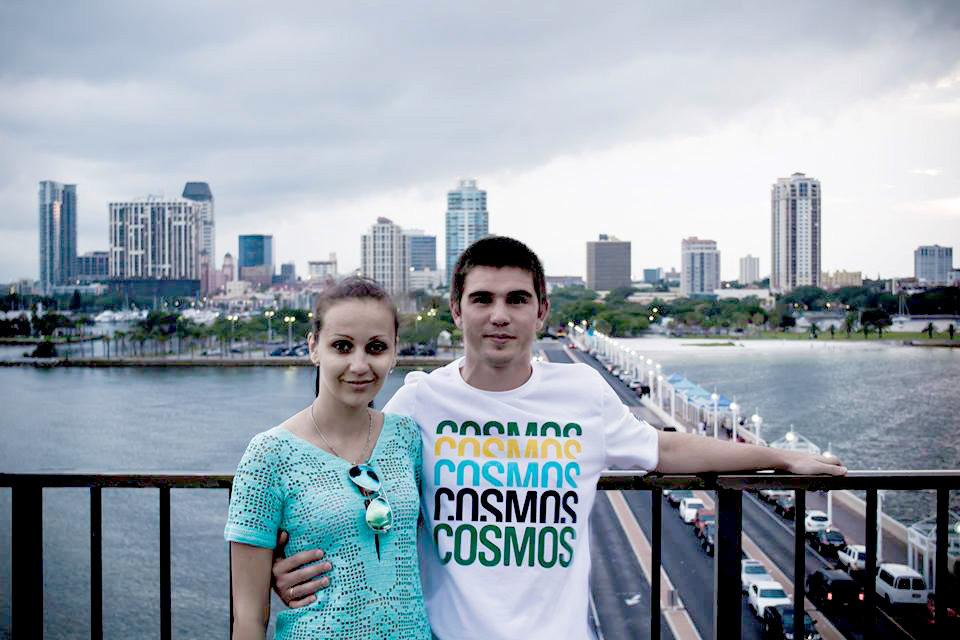 Dima & Olga Shyshkin
| | | | |
| --- | --- | --- | --- |
| Origin: | Current Residence: | Arrived in USA: | Status: |
| Rovno, Ukraine | Clearwater, FL | February 2011 | Married |
| Applied for Visa: | Occupation: | Education: | Map |
| 2 Times | Software Engineer | University | Click For Map |
When Dima Shyshkin learned he had won the diversity Visa lottery, he kept calm and began planning for his new life in the United States. It was only when he saw the visa stamped in his passport that he realized; this was actually going to happen.
Dima along with his wife Olga, found support and encouragement from their friends and family as they prepared to travel to the United States. Unlike others who had to struggle with naysayers and negative responses, their families were European minded and saw this as a strategic move that made sense. Dima completed all the paperwork and documentation himself, often researching forums for guidance and details. (Many successful diversity visa holders share their experiences online, offering tips for those considering the life changing experience.)
The motivation for seeking life in the US began in childhood as Dima explained, "I had always dreamed of living in an English speaking country. As I grew older it was more of a goal than a dream and I took steps to make it happen." Although he had seen several American TV shows, it was a Russian documentary about life in the US, Одноэтажная Америка, that inspired him to complete the process and apply.
Arriving in Florida, their choice for making a future life, they quickly began connecting with online friends that they had contacted in advance to secure housing, work and general bearings. Dima had clearly planned everything in advance, including his practice of English to ensure he would not struggle upon arrival.
"You have to speak with Americans to understand their English; you cannot learn it from a book or even in University." He insisted as advice for those considering a similar track to life in America. "Don't think you know it! Watch movies, be proactive and speak online with people who will chat with you to help you improve."
Dima put his University degree to good use, and after trying a few different jobs in software development, he has found happiness as a Quality Assurance Engineer at Clarity Systems in Clearwater, FL. It has been 3 years since he and his wife arrived and they have truly assimilated to American life. They travel often and are making plans to return to Ukraine to visit family in the near future.
The success of this couple stems from their efforts ahead of time to prepare before arrival. Prior to landing in Florida, they searched for jobs, posted resumes, practiced English and researched a lot of details to minimize.
They continue to speak with their family in Ukraine almost daily, modern tools such as Skype and text messaging are essentials for staying in touch from such great distances. Dima has also started a YouTube channel where he showcases various things about life in America, from his unique perspective as a new arrival. "I show things that are interesting not only to me, but I know my friends back home would be curious about." The channel, "The Way Dreams Come True", is available at this link:
http://www.youtube.com/user/DimaShyshkin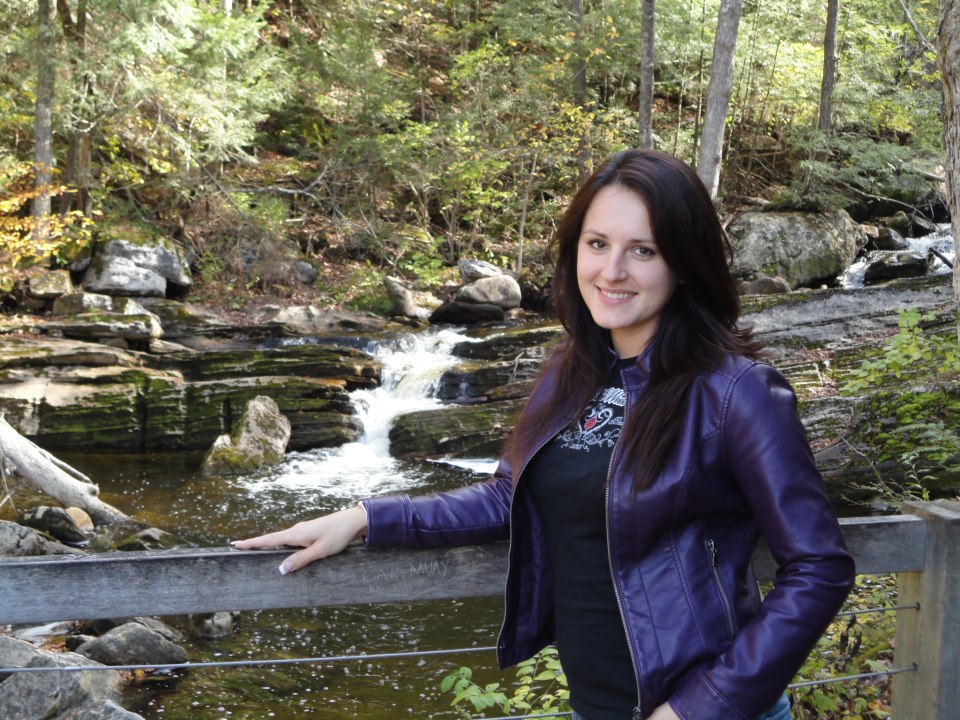 Viktoriia Diakiv
| | | | |
| --- | --- | --- | --- |
| Origin: | Current Residence: | Arrived in USA: | Status: |
| Lviv, Ukraine | Tampa, FL | June 2007 | Engaged |
| Applied for Visa: | Occupation: | Education: | Map |
| 2 Times | Hospitality Industry | University | Click For Map |
Viktorria's comes from a hard working family that wanted the best for their three children. The family was inspired by the new opportunity that was possible in the US after seeing her father's colleague successfully relocate to the US under the diversity program. In the fall of 2006 her mother completed applications for herself, her husband and Victoriia. Unfortunately in the spring of 2007, they were informed that only Viktoriia's application had been selected.
Her parents faced a dilemma if they should let their 20 year old daughter move on her own to a strange country. But at the same time they realized this may be the only chance for the family's future. Vikoriia made the final decision to take on the adventure and move.
Most of her friends were excited for her, but her grandparents and a few aunts were against the idea. Plus she still had three more semesters to complete her Bachelor Degree in Banking, she spoke very little English and had limited work experience. "I had never thought I would move out of Ukraine. I was a full time straight A student with ambition to build a successful career in banking and finance." She said, "But I was raised to be independent and relay only on hard work. So the move to the US felt like the exploration of new horizons."
She finished her spring semester and landed at New York's JFK airport on June 1, 2007. She had $700 in her pocket and had contacted a distant cousin who agreed to help her with housing. She began looking for work immediately and soon was hired as a cashier in an office supply store. By September she had found a room to rent and enrolled herself in English classes. She then became a full time student in the Spring while working two jobs. But her struggles were not in work but in communicating and missing her family, "The biggest challenge was to overcome the language barrier. It took me about two years before I felt comfortable conversing with people." She said.
Viktoriia finished her education in July, 2009 with a Bachelor Degree in Banking from Lviv Banking University, and in 2011 she graduated from Raritan Valley Community College with Associate Degree in Accounting. She also met her fiancée in 2011 and moved with him to Florida that year.
"I feel very much integrated to life in America." She adds, "However, I also feel lonely without my family. So, my most important goal is to fulfil the main reason why I moved to the US – to bring my family here, to give them a chance to live the life where they can see the fruits of their hard work, and where their dreams have a better chance to come true."
Viktoriia's advice to those considering applying for the diversity visa; "It's not going to be easy to adjust, there will be struggles, disappointments and you may feel lost and misunderstood. You may even feel like quitting and moving back home. But it will get better, your hard work will pay off. Just stay focused on why you came here." She credits her success to hard work, wonderful people who have helped her along the way and technology such as Skype that she used to stay connected with my family and friends.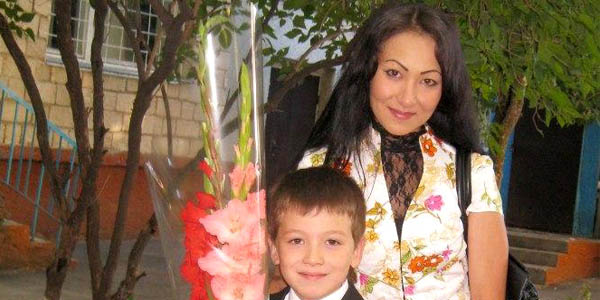 Olga Arabadji
| | | | |
| --- | --- | --- | --- |
| Origin: | Current Residence: | Arrived in USA: | Status: |
| Kishinev, Moldova | Orlando, FL | September 2013 | Single Mother |
| Applied for Visa: | Occupation: | Education: | Map |
| 2 Times | Entrepreneur | University | Click For Map |
Olga Arabadji arrived in the Florida in September 2013. Olga had always dreamed of coming to the United States, applying twice before being accepted into the diversity program. But in her mind, she always knew she would get accepted based on her convictions to put thoughts into action.
As a single mother, Olga had many people, including friends; try to talk her out of coming to the US. "Are you crazy?" her best friend asked, when she announced she had won the diversity lottery. But she was undaunted in her decision to go and build a new life for her and her son. She showed him photos of places in Florida, to help him understand what was going to happen. She also researched for many hours about which city would suit her best and finally chose Orlando as her primary destination.
While preparing, she remembers several people commenting that they also wished they had won the diversity program. "But they had not even applied!" she explained, "So many people would talk about their dream, but they never do anything to make it happen." Olga was determined to make all arrangements by herself, rather than relying on companies that specialize in transitions. She connected with people in Orlando several months prior to her arrival. Her decision to work with informal friends via social media helped her select locations where schools were ideal for her son and living conditions were safe, based on honest feedback from locals. She was also able to anticipate transportation needs, as she did not own a car.
"It's impossible to look at an address and know if this place or that place is going to suit your needs. Even companies that wanted to provide services to place me in a location, could not give reliable details that a parent needs to know." She said.
After arriving, she began to build her life in Orlando, including placing her son in school. He had already begun to learn English, and after some adjusting was able to communicate and progress through classes. For her son, living in Orlando was different than in Moldova, the suburban lifestyle was a sharp contrast to typical city life. "He tells my family we live in a village." She says with a laugh as she describes her apartment complex, "Even though we are in a busy area that is close to everything, there are trees and ponds around us which reminds him of rural Moldova."
More adjustments were ahead; Olga soon discovered that Americans have a much different method for establishing yourself financially. Being new to the US, she had no credit history, no record of payments or a credit score. This presented problems when attempting to sign lease agreements for housing and other common transactions. "Everywhere I turned, this kept coming up. I didn't want to borrow money, but they use this score as a validation for renting a home, getting utilities turned on and some companies use it to check out a potential employee." She said.
Her determination helped her get through the initial challenges, and today she is developing her own company as an entrepreneur. Her advice to people looking to move to the US: "Take an active role in your dream. Don't wait for the opportunity to come to you. Most importanlty, believe you can do it!"