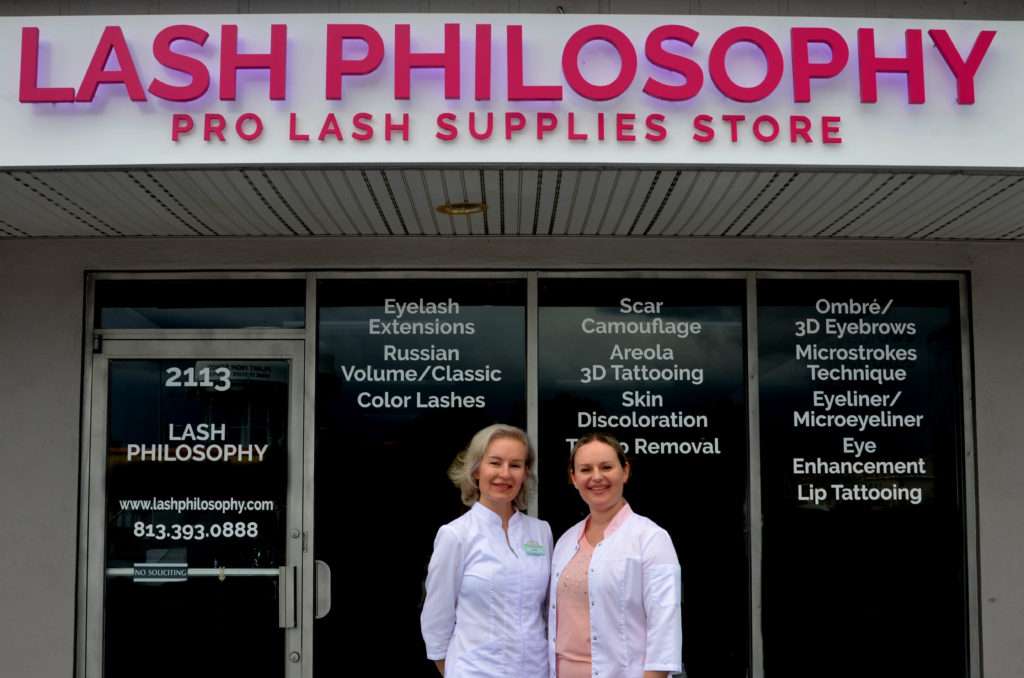 Born and raised in Moscow, Natalia and Anna grew up in the fast-paced world of Russia's largest city. Both graduated with professional degrees from university and then their stories took two different paths that would intertwine in the United States several years later.
Natalia became an aesthetician obtaining her degree from Moscow medical college and University of Arts. It was the time of Perestroika and rebirth in post-Soviet Russia, and new ideas and opportunities were appearing overnight. Natalia's passion for art made her restless for something more challenging and creative, and upon discovering permanent makeup, she absolutely fell in love with it. She began to learn the concept of converting traditional tattoos into exclusive cosmetic methods, and soon, eager clients began to appear.
Natalia's reputation as a skilled perfectionist in permanent cosmetics grew, leading her to expand her services into the medical field. Many clients with post-surgical scars, blemishes or visible injuries found refuge in a technique that diminished unsightly marks. Physicians also saw the value of referring their clients to Natalia as a way of restoring the patent's self-esteem and appearance.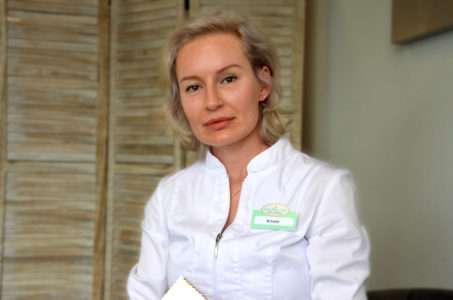 "The permanent cosmetic industry moves quickly, every few months there are new products, and techniques to learn, that can help your clients. I have been continuously learning and growing since the beginning," says, Leon.
Natalia also took her expertise to Munich, Germany where she became a teacher at the Long-Time-Liner school for contour makeup. She also taught groups of students in Moscow, where her process was regarded for its results and client satisfaction. Natalia achieved great success as a studio owner, and master teacher of permanent make up.
Her sister Anna, had relocated to the United States where Natalia visited her a few times. That's when she was inspired to seek a life abroad as she saw endless opportunities to share what she could do best and grow even more.
Anna had a degree in Engineering, but the process of converting it for acceptance in the US made her consider other alternatives. She also had an artistic and creative vision, and started a successful beauty salon in Tampa, Florida. But, Anna's interest was much greater than providing services alone. She had developed a technique with eyelash extensions that had clients lining up for appointments.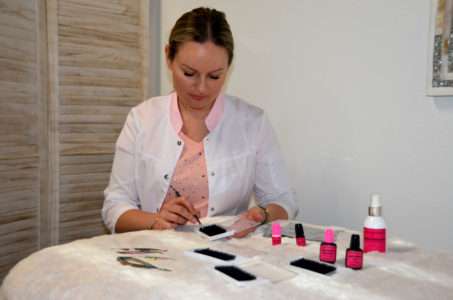 "The business was great, the problem was the lack of quality materials to make great eyelashes that look gorgeous and last," Says Anna as she sorts through an assortment of small bottles and tools. "I had to find different sources for the best adhesive, lashes, tweezers and so on."
The result became her brand, Lash Philosophy, a customized blend of the best lash extensions and professional supplies. The products are available online, at the Lash Philosophy store or through licensed distributors.
Fast Forward to Tampa, Florida in May 2018. The two sisters are together again as the Lash Philosophy Lounge has just opened and Natalia has joined Anna in combining their exclusive services together in one location.
The modern facility, offers both permanent cosmetics, lash services and professional lash supplies. But, don't think this is just eyebrows and extensions. There is a lot more to explore at the Lash Philosophy Lounge. Natalia detailed a new procedure called "GlowFace Permanent Concealer" and it works like a makeup camouflage.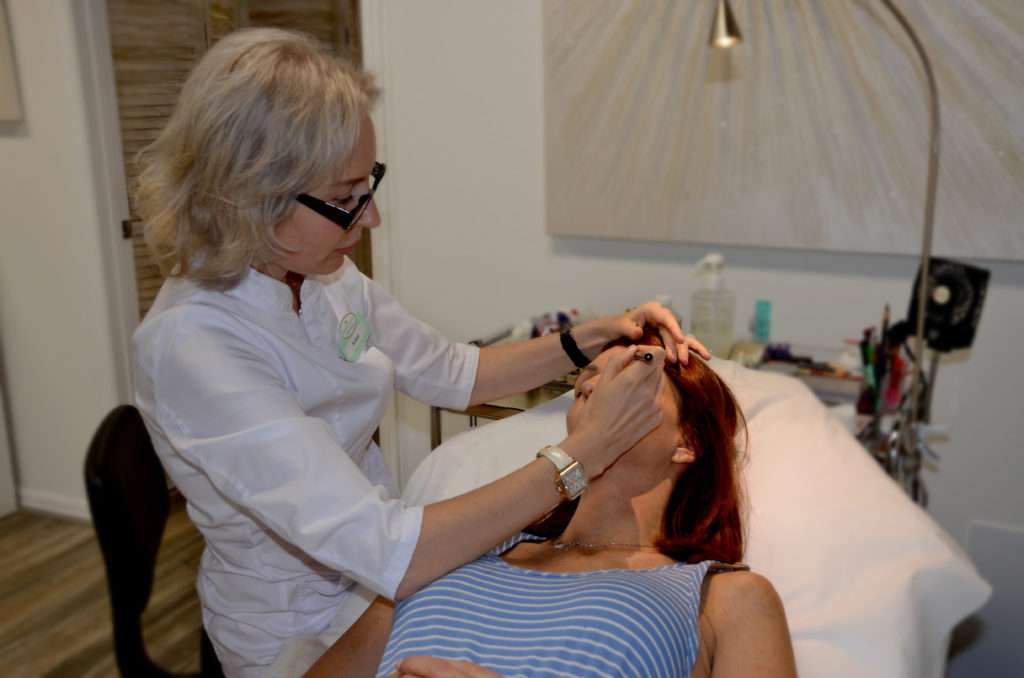 Much in the way foundation or concealer is used, a client can now have a custom blend, matched to their skin tone and applied to their face and neck. The results? An even and luminous face enhancement with no blemishes or spots that lasts for months to years with routine touchups.
Imagine the time you would save by waking up with the perfect skin tone, eyebrows and glowing complexion!
If you are interested in learning more about the services offered by these two ambitious sisters, you can book an appointment or stop by the Lash Philosophy Lounge:
PermanentMakeupTampa.us // 813.756.9842 // [email protected]
LashPhilosophy.com // 813.3930888 // [email protected]
Location: 2113 S Dale Mabry Hwy, Tampa, FL 33629