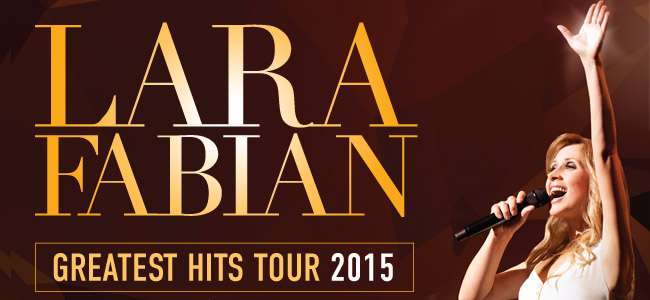 RACCF in partnership with France Rocks are please to announce the upcoming Lara Fabian Greatest Hits tour for 2015. The concert includes a one night performance on Saturday March 28th at the Hardrock Live in Hollywood, Florida.
France Rocks has donated two tickets to the Lara Fabian concert to be used as a raffle prize to raise funds for support of RACCF's World War II Tribute project.
Donations can be made in any amount for the project, however any donation over $25 will be added to the raffle drawing pool of potential winners. A random selection will be made on March 25 to award the concert tickets for March 28th performance. Raffle entries can be made at the RACCF center or online by clicking the PayPal Link below.
Winner will be contacted by email, using the address associated with their PayPal account.