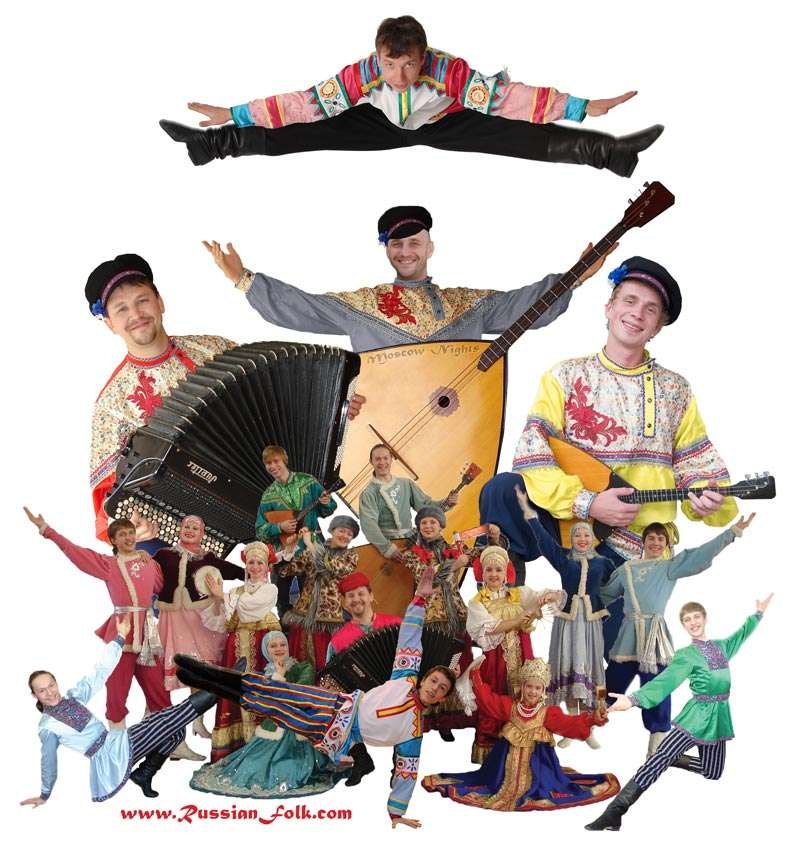 The International Peace and Film Festival (IPFF) announced a scheduled performance of Golden Gates on Saturday, January 20, 2018. Golden Gates will rouse the audience with their signature music, songs and dance routines at the opening of the film award ceremony and fashion expo.
"Golden Gates are the epitome of our festival's entire purpose, to embrace peace through cultural exchange, art and new friendships among nations," said Jef Gray, Festival Director and Founder.
The group of 14 young artists will take the stage in authentic costumes, performing traditional folk music and dances from their Russian and Georgian homelands. Audiences are often pulled from their seats and brought onstage to learn some steps as the show continues.
The entire film festival, awards ceremony and Golden Gates performances are free to the general public. Please consider a donation to the young performers who will be traveling at their own expense to join us at the festival.
Founded in 2014 by Jef Gray, The International Peace and Film Festival annually features world independent films, cultural performances, and the Izuminka fashion expo/awards ceremony.
IPFF takes place at 5500 Grandview Parkway, Davenport Florida on January 18-20, 2018. The primary screenings will occur on Janaury 19. Filmmaker interviews with audiences, performances and Izuminka awards ceremony will be held on Janaury 20, 2018. Visit PeaceFestival.us for complete schedules and participating countries. View Map
About Golden Gates
Golden Gates Dancers offers audiences an entertaining and authentic glimpse into Old Russia and Georgia through music, song, and dance. The repertoire is centered around masterpieces of Russian and Georgian Dance representing a diversity of cultures, ranging from gently humorous songs, to elaborate lyrical suites, to pulsating dance numbers.
The program is broad and varied, with something to appeal to everyone, including audience participation though clapping and learning Russian songs and words. Lilting balalaikas, dynamic bayan accordion, unique trashotky and loshky, humorous dances, and superb vocals combine for an exhilarating and educational performance for audiences of all ages.
The Golden Gates is group of young talented artists from Russia and Georgia, Ukraine, Kazakhstan and more. Performers are picked from Public Schools, Cultural Arts Centers, Music schools and Colleges, Dance Academies in different countries. Each upcoming Group represents culture, traditions, music and dance of their country as part of Golden Gates program in combination with Moscow Nights Trio.
Golden Gates started to tour USA nationally since 2003. Each tour last for 4-5 weeks and covers 20-25 states.
Golden Gates has been building bridges across cultures through music and dance for almost a decade. By introducing their culture to the American People, young cultural ambassadors get great opportunity to learn American Culture, history and people.
This particular Tour Group will be comprised of students for Russia and Georgia. Interestingly these two represented countries are so much in the media and most in the US only know them by news reports, which predominately negative and government focused. This is a chance for real people to meet and get a glimpse of these cultures. Not only do the performances provide insight into these diverse cultures but there is audience participation encouraged as well as some time to explain some background as well as answer audience questions.
In many of the communities these students visit, they are hosted in local family homes. This hosting is a learning experience for the visitors to this country as well as the Families they visit. Years after a visit, many on both sides of the ocean remain friends through the internet. Several of the student performers have gotten the opportunity to be exchange students.
Summary: These touring groups over the years qualify and are welcome in many school systems around the country and have performed in venues large and small across the country. To learn more go to the web site: RussianFolk.com and RotaryChildrensFund.org Families and organizations wishing to become involved please contact Vitaliy Bezrodnov at: 216-214-0828 or [email protected]