Download Media Kit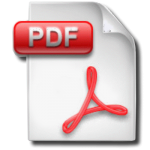 Get your product or service in front of Russian speaking consumers both locally and abroad!
Florida Russian Lifestyle Magazine offers advertisers a direct channel to Russian speakers who are living in Florida or interested in travel to Florida. The magazine is a community based periodical with focused stories on the lifestyle of local Russian speakers. This content has mass appeal both in Florida and abroad, with 50% of our web traffic and "app" downloads coming from outside the United States.
We're an electronic publication, with channels on the web, the iPhone, iPad, Android and Kindle Fire–this means your ad can be interactive, readers can click it and go to your website, send you an email, or watch an embedded video of your product or place of business. Imagine the difference when your advertising shows an immediate result! You can also embed coupons or web specials right in your ad! But most importantly, if you have a web presence, you can track the clicks from your ad to your site. This is a huge advantage over print advertising and it's available today!
Responsive Platform for any device including Android, Blackberry, Kindle and Apple Devices
Ad placements available on 9 optimized Websites for Russian Speakers
Interactive ads linking to your website while reading
First Russian Magazine with an "App" in Apple i-Tunes store
2.1 million Web requests per month
Ranked number one in over 50 Google search phrases
Social Media presence on YouTube, Facebook, Twitter, Linked In and Google+
[megatables id="X5P409141M" /]