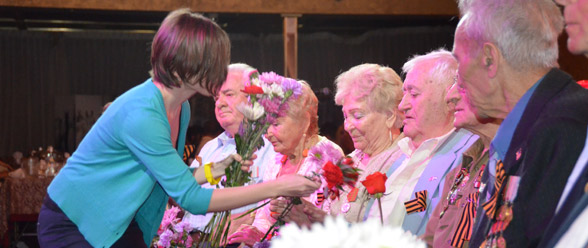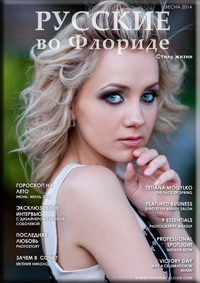 On May 9, 2014 a state-wide gathering of veterans and survivors of World War II was held in honor of Victory Day. The national Russian holiday commemorates the victory over Nazi Germany and the millions of lives lost in the war.
Tatiana's restaurant and nightclub was chosen as the venue for the event; the luxurious space set the tone for celebration which included musical and drama performances while the guests dined.
Veterans were given customary flowers and gathered together for photos. Each veteran was given a moment to say a few words to the audience. Many of the veterans were thankful to the audience for attending the event. Passionate words were also shared about the importance of remembering the sacrifices made to protect the nations from fascism, historically and in present day. The event concluded with dancing and warm conversations throughout the room.
See Video: https://www.youtube.com/watch?v=P8oeZ1lSKXw
Photo Gallery of Event: