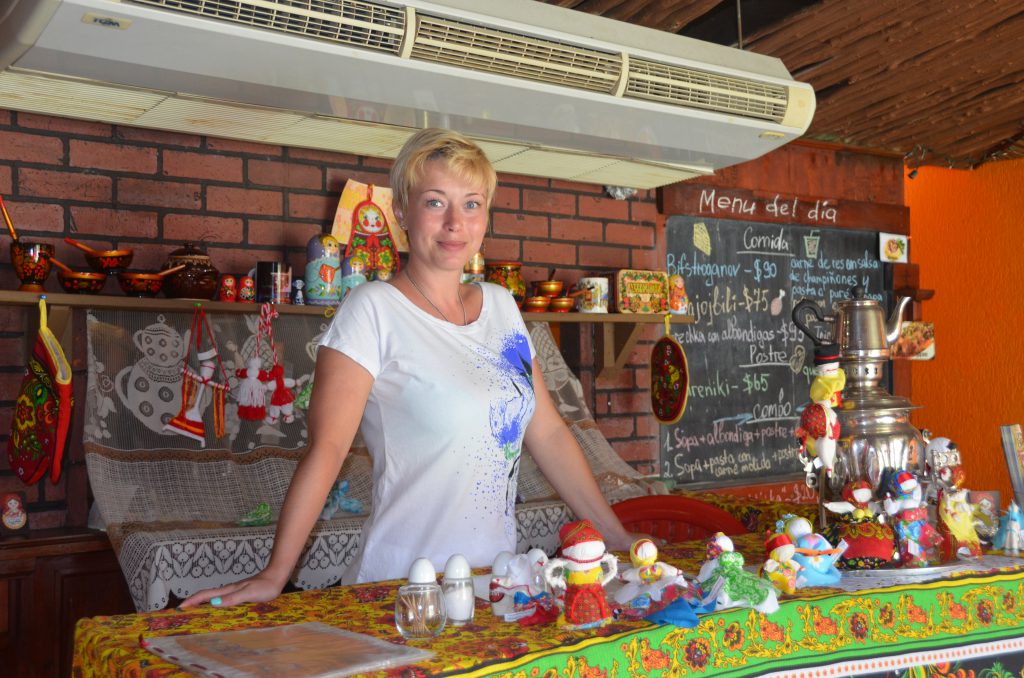 Mexico is a popular tourism location for people living in the United States, and worldwide as well. The climate, archaeological intrigue and relaxed visa restrictions make it an easy destination to visit and enjoy. Despite negative news coverage about Mexico, tourists are generally safe there and valued for their contribution to local economies.
In regard to our readership, it is not difficult to find English or Russian speakers in Mexico, although knowing Spanish is extremely beneficial while on tours. Aside from the usual attractions Mexico is famous for, I came across an absolute delight while on location on the Yucatán Peninsula.
In the middle of downtown Cancun, a spark of East European culture shines amongst the backdrop of Mayan, Aztec and Mexican surroundings. A casual walk on Sunyaxchen Avenue's busy thoroughfare reveals a small café, bursting with color and cultural decorations that are undeniably Russian. In the center, a samovar sits atop a bar, with traditional folk art, dolls, and linens that bring back memories of Russia's charm and elegance. A hand written menu of classic Russian cuisine highlights the top dishes of the day, while Russian music videos play on the overhead TV. Within seconds you are greeted with "Zdrstvyuitye" and you know you're about to experience Russian food and culture at Keri's Cocina Rusa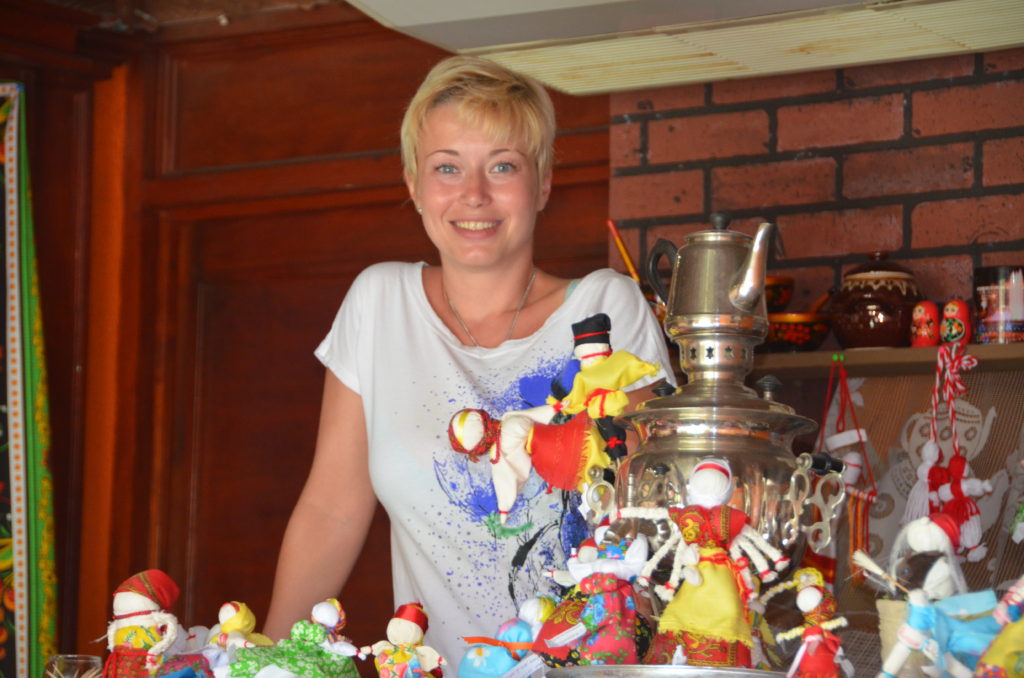 The Idea for the café began with the owner, Olga Trushkova. She had relocated from Krasnoyarsk to Cancun a year earlier and after completing her immigration process, was ready to expand her new life with a business she had never tried before—opening a restaurant. Trushkova was a professional administrator who had toured Mexico and decided to relocate and make it home. Originally she intended to serve Mexican food, but then her interest in offering something more personal and unique gave new direction to her plan. Meanwhile she learned the process of documentation, accounting and zoning rules for operating a restaurant. All information was in Spanish, adding tremendous difficulty but she persisted until she opened her doors a year later.

At first she tried crepes and borsch, adding more items to the menu as her client base grew. Trushkova researched recipes on the internet then combined them with her own ideas, to make the experience at Cocina Rusa unique and full of flavor. Local foot traffic and nearby workers became curious at the idea of 'Russian Food', as it was a mystery to them. In fact, the most common question from new guests center around, "What is Russian food?"
80% of Olga's customer base is Mexican, with a diverse remaining percentage including a small group of local Russian speakers who seek her out for familiar dishes from home. The café is a conservative size, as half of the business is handled via takeout orders for those who wish to have their meal at home.
Upcoming Plans
Trushkova shared plans for a new menu and upgraded seating in preparation for the prime tourist season beginning in October 2018. If you're looking for something new while touring or living in Mexico, this is your chance to discover a flavorful taste of culture in a friendly environment.
-Jef Gray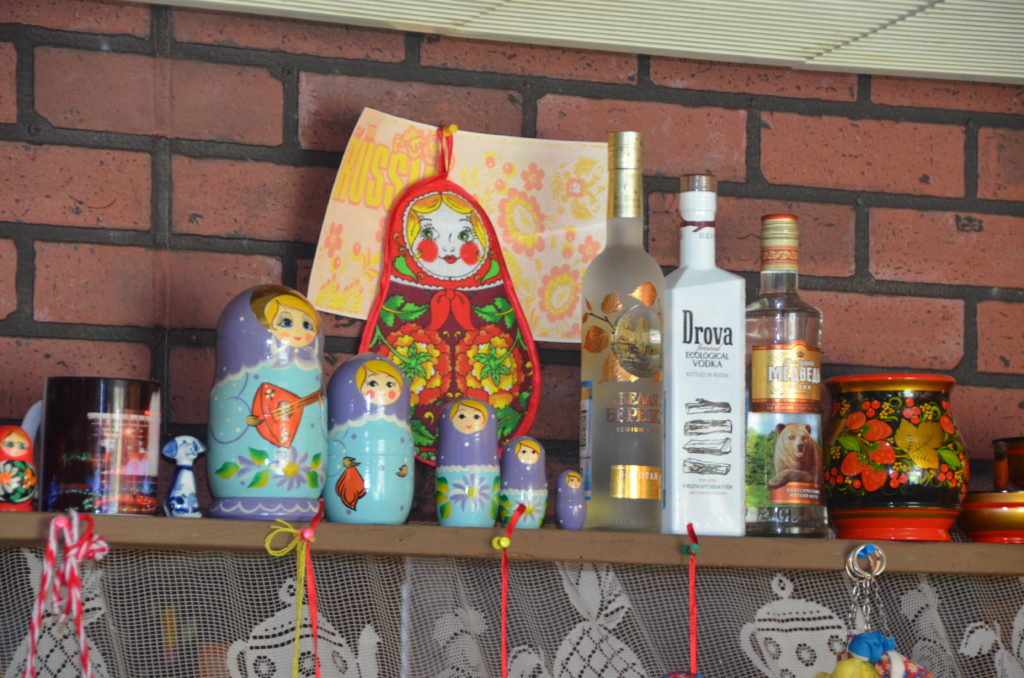 Location and Contact Details