A fitness success story.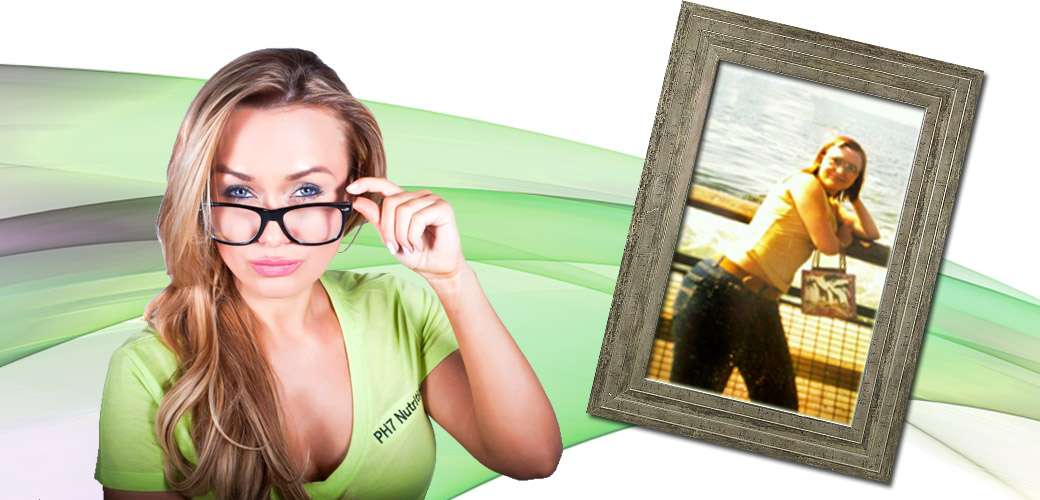 We've all seen those amazing fitness models with chiseled features and perfect bodies. From sportsmen to movie stars and competitors they exude the perfect form, as if they won the genetic lottery by having an effortless muscular physique. But the journey that led to having an amazing figure is far more inspiring than the obvious results.
Meet Polina Petrusevich, an award winning fitness model, and you'll be convinced she simply got lucky when nature granted her a perfect body. But the truth behind the success of this model turned entrepreneur will shock you!
Florida Russian Lifestyle Magazine sat down with Polina at her office in Tampa's PowerHouse Gym-channelside to get the story of her amazing transformation from an overweight waitress to fitness model, business owner and weight loss, wellness & fitness consultant.
Polina was born in Novosibirsk, Russia where she attended university to become a philologist. At age 19 she traveled to the US to improve her English skills and decided to stay and build her life here. It wasn't easy, she explains, "I was working up to 6 different part time jobs, all of them were in hospitality and food service."
Which is where her most significant weight gain began. Polina had always struggled with having a few extra pounds, but living on a diet of restaurant food with no exercise quickly took its toll. She put on pound after pound within her first 3 months and then steadily gained as time went on. She attempted to diet, reducing her calories, running on treadmills and each time failed to achieve results. "I resolved that I was simply going to be someone who would always be fat.", she said.
But then something happened that changed her determination, and set her on a course to become a top fitness model and successful business owner of a private studio. "My boyfriend at the time told me I was probably the best woman he had ever dated but my butt was just too big and then he broke up with me.", she said.
The result could have been depression, or despair but Polina decided to do something about her body and her intentions were extreme. "I announced to my friends that I was going to be a fitness model and compete."
She shares as her voice takes on a determined tone. "I would be in the gym telling people that and they literally would ask me, 'Have you seen yourself in a mirror?'" But, Polina wasn't interested in validation from other people, she set this goal to prove to herself that she could literally transform her body into that of an award winning fitness model, and no one could convince her otherwise.


Over the next year she lost most of her body fat, as she learned more about nutrition and working out. But she admits, she made many mistakes during that time which kept her from getting faster results. She hired a personal trainer who became her business partner; later the two bought a private fitness studio called Bodyshapers Fitness.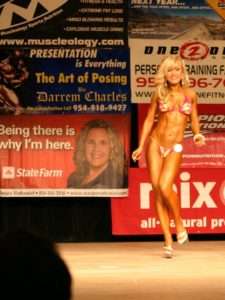 At that time Polina began investing 100% of her time into the fitness business, but she still wanted to prove to herself that she could indeed become a fitness model. She worked with a coach that specialized in bikini competitions, and also attended several classes on nutrition, weight loss, cardio, low glycemic impact eating and more.
Then she went further by obtaining certifications as a Les Mills trainer, TRX Suspension Training and Nutriceutical Consultant. At her first competition she walked on stage with the body she had dreamed of, "I had accomplished something an average girl would think is impossible.", she says as she shared her impressive list of competitions and placements.
With a successful business and award winning results, Polina decided she wanted to do more than compete with other models, "I felt my focus should be on my clients, and a lot of the fitness world was aimed at ego and being featured in magazines." She explained as she reached for a questionnaire on nutrition.
"This is what I wanted to do, to help my clients become healthier from the inside while strengthening the outside. I had already won my mental trophy and achieved my goal to compete; now I wanted to focus on business.", she said. The focus on business paid off quickly, within two years her expertise in
high absorbency supplements, nutrition and training caught the attention of elite clients including WWE wrestlers, professional hockey, baseball, football and soccer players.
"While personal training is a service provided at my private fitness studio, my passion is in educating my clients. Even the professionals don't have all the answers, they might have trouble sleeping, need help with muscle management or other issues, and it all comes down to what we put in our bodies." She explains, "Anyone can go to the gym and workout, but so many people are unaware that their nutrition
is totally wrong or even defeating them in reaching their goals."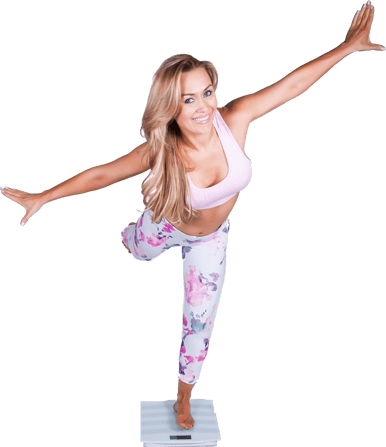 Polina's methods include Gene-SNP, a DNA testing kit that reveals 43 unique genetic traits of an
individual's makeup, allowing her to customize their nutrition and supplementation programs for maximum effectiveness. She then spends an intense hour with the client interviewing them about
their eating and living habits to reveal causal items that contribute to their condition. All of this occurs before a single minute of physical exercise is prescribed.
Also, as a certified nutraceutical consultant Polina works with the highest absorbency powder form supplements and incorporates them into licensed healthcare practitioners' offices. Polina has established relationships with a number of successful practices from plastic surgery centers to physical rehabs facilities. She instructs physicians on the proper application of the pharmaceutical grade supplements and helps them to incorporate those supplements into their patient's regimen.
The supplements are natural alternatives to commonly prescribed medications, which are a delightful choice for patients and doctors because they are free of binders, fillers or hydrogenated oils which are found in most over the counter vitamins. Polina is the epitome of the adage that "Hard work and determination ongoing work in educating clients is a reminder to those who dare to dream and take the next step.
When asked how it feels now to be on the 'after' side of her photos and journey, she said "Reaching my goals opened my eyes, each of us is our own individual and we can't accept the limits others place on us. Today I am more confident, I feel bulletproof, like I can move mountains."
And she has chosen the web as her next mountain to move. Polina recently established a web site, PolinaFit.com, featuring information on supplements, fitness and healthy cooking. The site includes video features from her new YouTube Channel, where guests and clients visit her kitchen to share tips and recipes. She also shares comments, photos and video interviews from her 'A list' clients who consistently give her top ratings in expertise on nutrition and results.
If you're interested in contacting Polina for weight loss, wellness or
fitness, you can communicate with her via the links below:
Email: [email protected]
YouTube.com/PolinaFit
Facebook.com/PolinaFit
Phone: 813.368.4997