Tampa's Rising Star of Hair and Makeup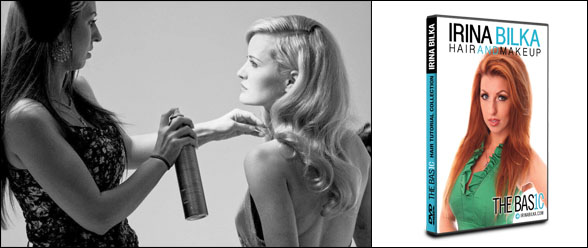 There are some people who have a job, they learn a trade or skill and for them going to work is a necessity. Then there are those who are born with an unrelenting passion or dream. Their success is simply a byproduct of the energy and creativity they pour into every facet of their career. Meet Irina Bilka, internationally published and award winning hair and makeup artist in Tampa, Florida.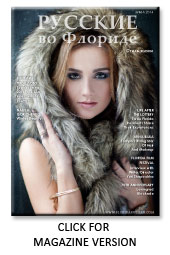 Born in Igarka, Siberia, she and her family moved to the United States when Irina was 9 years old. They originally settled in Washington State then moved to Lincoln, Nebraska before turning south to make Florida their home.
At the young age of 12, she began trying different hair styles and "up-do's" on herself and was encouraged by the compliments she began to receive. In the years that followed, people began to seek her out for her demonstrated gift with hair and makeup. She was quickly becoming the go-to stylist for, weddings, proms and upscale events. At this point, Irina discovered that this was her future.
She later graduated from Clearwater's Osceola high school and dreamed of becoming a professional hair and makeup artist, but her parents urged her to focus on attending a University. However, Irina could not deny her passion and enrolled in a beauty school, Loraine's Beauty Academy. A year later she graduated with honors and was recognized as the most artistic student in her class.
She soon found work in local salons, but always dreamt of opening her own salon where she could interact with clients in a more personal way and expand her talents. During this time, she got married and had a son named Sebastian, whom she credits as her inspiration.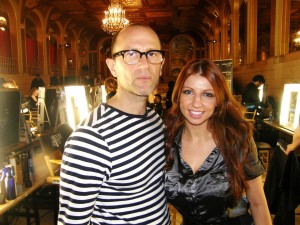 In 2011 her determination to succeed grew quickly after a divorce which changed her life. She leased an independent space at Salon Lofts located in Tampa, FL and formed her own business. Her efforts quickly paid off, she competed and won national level hair competitions, including the Sebastian Professionals "What's Next Awards". The award for winning included a trip to New York's Fashion week that same year where she had the opportunity to style hair backstage at the Alice and Olivia fashion show.
She arrived at the Plaza in Manhattan and was delighted to work with multiple celebrities and over 40 models that had to be "show ready" in 3 short hours. The Sebastian team was delighted with her talents and encouraged her to peruse her dreams.
Back home, Irina continued to innovate and build her business. She also entered more competitions and became a finalist after showing off her braiding skills. She will soon travel to Chicago,where she will demonstrate her methods for a book specializing in up-do styles.
Now with awards, an impressive clients list and success, she began to think about what should come next. She noticed that many of her clients were asking the same questions regarding how to achieve the basic hair styles she created for them at her salon.
She realized that a basic set of 10 skills, coupled with the knowledge of which products to use, would be very useful for her clients. "But why stop there?" she asked herself. "Why not make a video that anyone could benefit from?"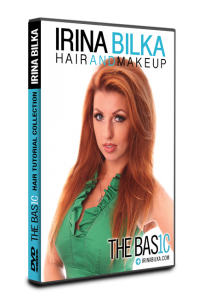 She worked with a local videographer, developed a script and decided the most effective way to teach clients, would be if they could see her perform these techniques on herself. This presented the most realistic approach to learning and soon her DVD, " The Basic 10" hair tutorial was completed in December 2013. There was a high demand for the "The Basic 10" DVD before it was ready for distribution. Irina decided to leverage the power of online technology to reach more customers and provide instant download in addition to the physical DVD product. You can see at her website: http://irinabilka.com/
Irina has already planned a second DVD that will build on the skills learned in Basic 10, taking clients to the next level with an additional 10 more advanced techniques. She will also be opening a full salon and spa in Tampa later this year.
Her career as a fashion, runway, editorial hair and makeup artist continues to thrive taking her around the US where she is inspired by the surrounding beauty in everything and where new projects continue to challenge and fulfill her with continued success.
Irina's Top Ten 
We asked Irina if she would share her answers to the top 10 questions her clients ask. Here are her responses:
❶ What is the best way to keep your hair color?
Wash your hair less often with warm water and not super hot. Keep your hair protected from the sun and chlorine water. Maintain your hair color every 8 weeks with toners or glazes. Most importantly, invest in professional color treated shampoo and conditioner. You can't spend more than $150 on your color services and buy unprofessional, cheap products. It just doesn't make sense plus they will strip your color much faster.
❷ If I have non color treated hair, do I need to use professional/salon hair products such as shampoo and conditioner?
Not necessarily, unless if you have frizzy or unmanageable hair texture that needs professional products to tame it.
❸ How often should I should I cut my hair to keep it healthy?
About every 2-3 months, depending on how much styling you do to your hair such using a flat iron, blow-drying and curling.
❹ What's the best remedy to make my hair grow faster?
Always protect the hair when styling so u don't get brakeage. Get hair trims every 2-3 months. Take fish oil or biotin pills and eat healthy! You are what you eat!:)
❺ Changing my hair color too often, good or bad?
It depends. If you get it professionally done in the correct way then you should be safe, but if you are using an at home box color then yes.
❻ When I curl my hair, how do I prevent the curls from falling down?
Make sure your hair is blown dry straight with moose first. Then spray each section with a thermal styling spray before you curl. Finish with strong finishing hair spray.
❼ Can I damage hair from excessive heat?
Yes! Always protect your hair with thermal styling spray before putting any kind of heat on it and give your hair sometimes a break!!
❽ Can I color my hair if I'm pregnant?
Yes and No. There have always been theories but the safest way if you do color your hair while pregnant, than try to avoid applying the color straight on the scalp. Instead use foils.
❾ What s the best product to eliminate frizz?
Depending on your hair density, thin or thick, you need some sort of professional styling product. My favorite is Moroccan Oil. It can be used in so many ways and it does wonders!!
❿ Can I sleep with my hair wet?
No, absolutely not! You will brake and damage your hair.
Contact Irina Bilka
Facebook: facebook.com/IRINA.BILKA.HAIR
By Appointment at Salon Lofts#2 in Tampa, FL
salonlofts.com/irina_bilka
Phone: 727.251.3884
Email: [email protected]