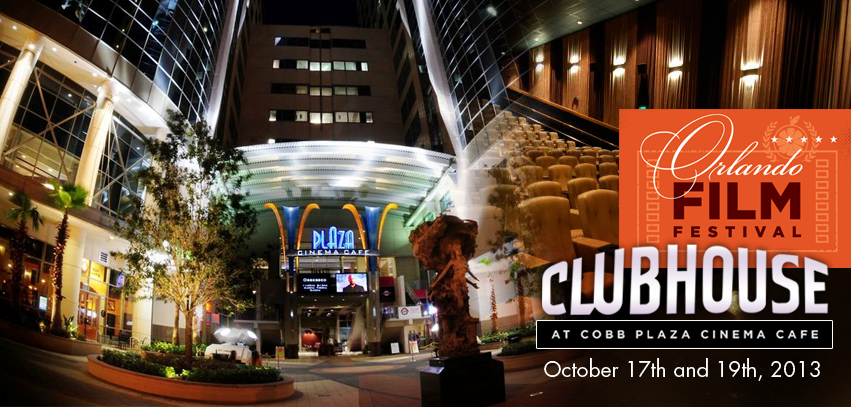 October 17 and 19, 2013 at the Cobb Theatres / Cobb Plaza Cinema Cafe 155 South Orange Avenue Orlando, Florida 32801 Click for Map
The feature film Clubhouse, written and directed by award-winning Yuri Shapochka, will be presented at the Orlando Film Festival. Clubhouse stars Tim Abell (Soldier of Fortune) and Leslie Easterbrook (Police Academy, The Devil's Rejects).
Clubhouse, a revenge play and morality tale featuring Shapochka's characteristic black comedy, deals with nefarious plots made against the life and property of a wheelchair-bound Iraq War veteran living in his family's magnificent old Southern home. The story intertwines friendship and betrayal in a ragged community. The film is a compelling look at honesty and corruption, love and violence.
Shapochka's team includes cinematographer David Brower and noted actress Leslie Easterbrook, who is best known for her performance as Sergeant Callahan, the tough instructor in the Police Academy movies. Easterbrook is also known for her role as Mother Firefly in the box office hit The Devil's Rejects.
Shape Films is a privately held company specializing in independently produced fiction films. The mission of Shape Films LLC is to produce high-quality, thought-provoking films and to create positive influences for our community, despite differences in language, skin color and religious affiliation.
Orlando Film Festival's mission is to support the cause of independent cinema and to promote culture and the arts in Downtown Orlando by exposing a wide audience to the unique and diverse stories told by independent filmmakers from around the world. Orlando Film Festival screens great movies to huge crowds of cinema-lovers in one of the most incredible cities in the world. Festival's visitors receive a warm reception from appreciative audiences, fun panels, incredible parties, free Stella, a private backlot tour of Universal Studios & so much more. If you have any questions about our festival at all, please just ask.
The premiere will be open for media.
Learn more at http://www.clubhousemovie.com/ and https://www.facebook.com/ClubhouseMovie
Showings:
October 17th @ 3:00 PM – 5:00 PM — Theater 11
October 19th @ 11:00 AM – 1:00 PM — Theater 7