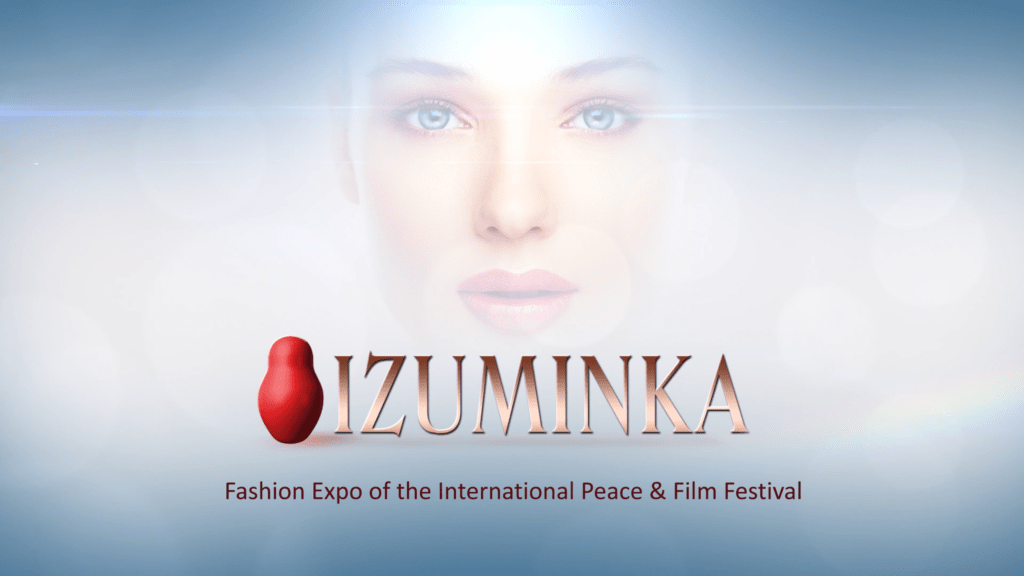 As the three year anniversary of the original Izuminka Fashion Expo arrives, announcements have been made for a second event, this time it will be held at a film festival.
For those not familiar with the original Izuminka held in November 2014, it was an elegant community event featuring 50 models from East European heritage wearing collections from local and national designers. The East European community united, volunteering their skills in makeup, hair, art, performances and design. The event attracted celebrities, politicians and diplomats, as well as a supportive Russian speaking community.
Since that time another project emerged, one with a broader horizon, meant to engage all nations in a similar goal of coming together to celebrate culture and art, this time through independent film. The International Peace & Film Festival (IPFF) launched a year after Izuminka, and attracted participation from 87 countries. Over twelve hundred films competed in the festival, but it was more than just films that made it special. Performers traveled locally and internationally to share their culture via music and dance. Presentations were made by experts in science, health, economics and ecology. A hall of nations featured national exhibits on tourism, geography, history and culture.
Two years later, Jef Gray, founder of both Izuminka and IPFF is preparing a combination of the two projects and the idea seems to be catching on quickly. Gray suffered from injuries after a near fatal car accident in 2016 and took some time off to recover. Now he's gearing up for the Festival, scheduled for January 2018, and will incorporate the best of both projects over a three-day time span. Independent filmmakers began competition submissions in September 2017, with over 36 countries represented thus far. Meanwhile models have begun registering for the fashion expo and volunteer support grows daily.
The festival screenings will take place in Davenport, FL at Cinépolis, a modern IMAX theater complex. At the conclusion of the screenings, Izuminka will rev up as the award ceremony begins. Models will emerge on the runway in designer gowns and national costumes. Filmmakers will receive recognition for their work, while clips of the winning films and cultural performances by local artists mesmerize the audience.
The most compelling element of the festival, is the admission cost, zero. IPFF is free to the public, funded by sponsorship only. Staff and cast members also volunteer their time and skill toward the project's success. Jef Gray explains the concept, "IPFF is about promoting peace through cultural exchange and making it easy for anyone to attend. Sponsors help offset the cost but the result is not about profit, it's about taking ownership of the peace process on a personal level and participating in how it occurs–face to face."
Based on the record of accomplishment at Izuminka and IPFF, the 2018 festival offers an immersive experience of culture, beauty, talent and inspiring energy. To learn more about opportunities for participation or sponsorship at the festival, visit the official websites at: http://PeaceFestival.us and http://Izuminka.us
Izuminka Fashion Expo and International Peace and Film Festival are community outreach projects of Aurous Publishing, all rights and use of names is reserved.
#Izuminka #IPFF