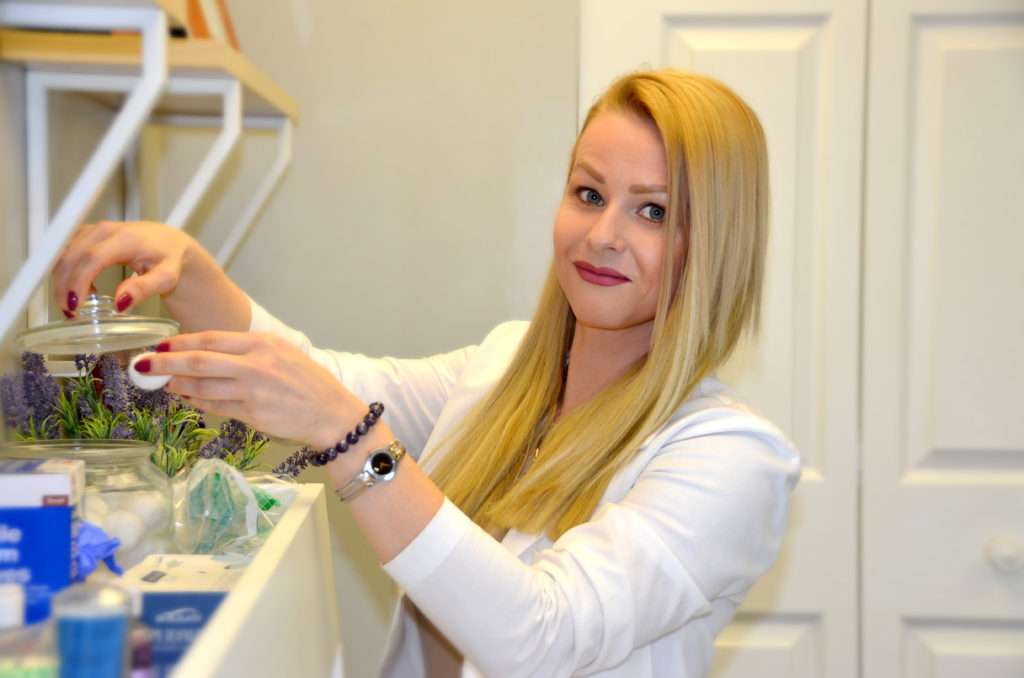 Liliya Eltantseva, Permanent Cosmetic Artist
Women spend an average of 55 minutes per day "getting ready", according to a report by Today and AOL. That's 355 hours over a year! If you're looking to reduce your primp time without giving up the effects of makeup, then permanent cosmetics might be the solution for you.
Permanent cosmetics, is essentially a tattoo, with a higher level of detail and precision. The artist draws out the shapes of eyebrows or lips where makeup normally goes, then adds color for the desired result. After a brief recovery period, as with any tattoo, the client has the enhanced look of makeup without applying products.
Florida Russian Lifestyle Magazine sat down with Liliya Eltantseva, a permanent cosmetic specialist in Largo, FL to learn more about her, the procedure and what to expect during an office visit.
FR: Thanks for meeting with us! You are originally from Sochi, Russia?
LE: Yes, I was born in Sochi. I had a wonderful childhood there, such nature and beauty all around.
FR: Was that where the interest in permanent cosmetics began?
LE: I was always attracted to art, especially drawing. Even at a young age I would draw the view from the windowsill in our living room. I always had a feeling that I would definitely associate my career with art.
FR: At some point you moved to the United States, what was that like?
LE: I made a decision to visit New York to learn English. I was only 18 at the time, my plan was to return to Sochi after some practical experience in the language. After some time there, life took a different path and I remained in New York for 5 years. During that time, I also gave birth to my wonderful daughter.
FR: Did you pursuit Permanent Cosmetics at that time?
LE: No, I was working in jobs with low salaries, sometimes two jobs at once. It was difficult and took time away from my child.
FR: So you're in New York, and you decided Florida was a better place for you?
LE: Yes, I moved here in 2013. I could see that America offered a lot of opportunity to make my dreams come true. I was a single mom, and wanted to live somewhere more like Sochi, and raise my daughter here.
FR: Were you able to pursuit your dreams in Florida?
LE: Yes! My parents arrived and helped me to graduate from the Beauty and Health Institute for Permanent Cosmetics. I really liked the idea of permanent makeup because it's an art , and also by doing this business I can make my own schedule, which will allow me to spend more time with my daughter.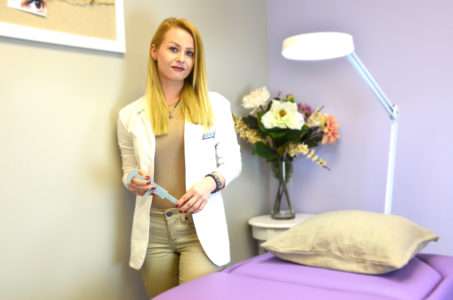 FR: So now that you've set up your office in Largo, tell us about the experience your clients have when they come to visit you.
LE: Usually we talk on the phone first, to see what they are interested in, and then I set up their appointment.
When they arrive, they complete the required paperwork. Then I look at their facial features to create a compliment to their natural shape. I apply a numbing cream and draw out where the permanent cosmetic will be applied. We also discuss the tint and color they desire.
The client must be 100% happy with the permanent cosmetic placement before the work is done. Once everything is approved, I complete the procedure.
FR: Are there other applications for permanent cosmetics that you perform?
LE: I'm a fully licensed and certified permanent makeup artist, I specialize in permanent makeup of Eyebrows, Eyeliner, Lash Enhancement, Lips, Areola and Microblading.
FR: How long is the complete process in the office?
LE: The length of time for one procedure is approximately 2 hours. Most clients are immediately able to return to work or their other daily activities immediately afterward.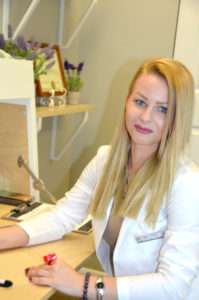 FR: What is the post procedure experience like?
LE: For approximately 5-7 days following, the client needs to apply a thin film of ointment to the procedure site. During this healing period, the initial color will soften into the skin and appear more natural. A return for touch ups is recommended.
FR: Are there health risks to such a process?
LE: Some clients may have a rare condition that requires more preparation time. This is reviewed during the initial consult. The actual process and materials are hypoallergenic and have an excellent reputation for safe, natural, and long lasting color.
FR: What details should a client look for in selecting a permanent cosmetic artist?
LE: Permanent cosmetics is a serious cosmetic procedure and must be performed by a licensed trained professional. Make sure they are fully licensed and comply with all health & safety regulations. The work area should be clean, sanitized and use 100% disposable hand tools and sterilized single use needles.
FR: Is it really permanent or does it fade over time?
LE: It depends a lot on the skin and body type. Generally it will last about 5 years, with an annual touchup for maintenance.
FR: What should a client anticipate in terms of cost for the procedure?
LE: My initial price for the permanent makeup procedure is about $200, depending on the type of makeup, the body part and number of visits required. Touch up after a month is included in the price of procedure.
FR: Can you share why your clients chose permanent cosmetics?
LE: Permanent Cosmetics is a safe and natural looking alternative to the expense and daily routine of applying makeup in the morning and throughout the day. The most obvious benefits are waking up every day with your "face on". You can swim, exercise, shower and wake up, ready to go. It can be ideal for the woman with an active lifestyle.
If you're interested in permanent cosmetics, you can contact Liliya Eltantseva for a consult: Liliya Eltantseva, Email: [email protected]
By Appointment Only: 727-877-9132 Call or SMS
LE Permanent Cosmetics
801 West Bay Drive, #329
Largo, FL 33770