The story of Tamara and her nineteen year journey from the Crimean peninsula, across the US and now in Oviedo is filled with intriguing revelations that even her biggest fans may not know. Read on!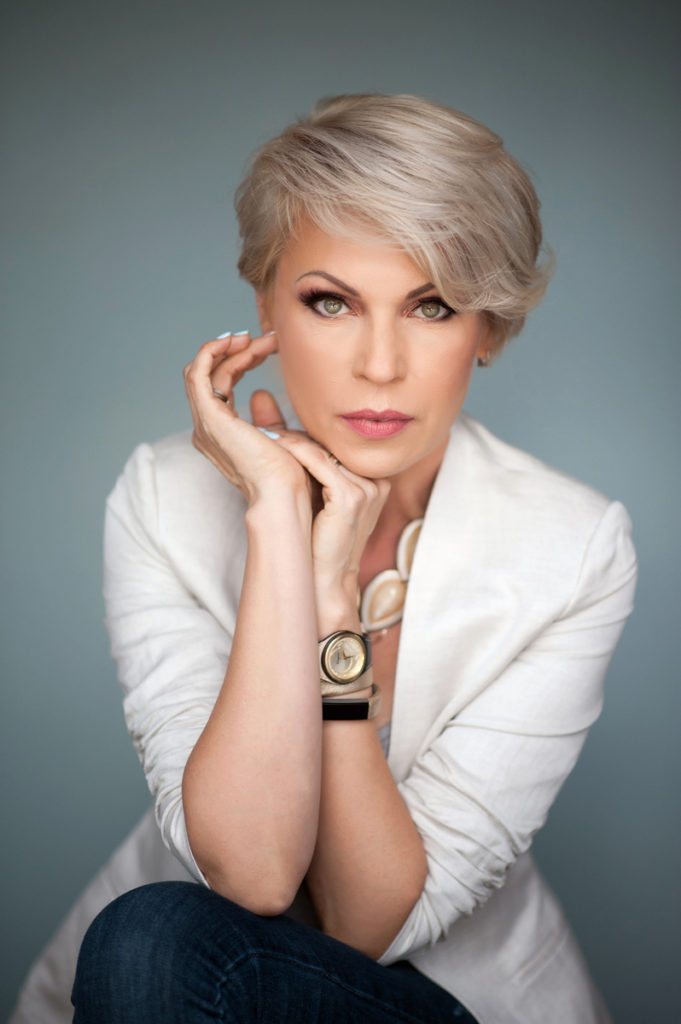 The visual craft of Tamara Knight is well known in Central Florida, her photographs of families, babies, brides and business people are in high demand, with bookings that often run months in advance. Her journey in America began nineteen years ago in Texas, where she initially arrived in the United States. "It was one big stress. I thought I knew English – no I didn't. I used to leave the grocery store almost in tears because I didn't understand the questions the cashier asked me." She says, adding that the friendly nature of Texans helped her adapt to American life, "This country was literally something from a dream – everything was very clean, orderly, logical and pleasant to the eye."
Knight is married with two children, a teen and pre-teen, and often calls on her family for help with projects and ideas. Many have seen her children grow up over the timeline of her images. Her style of capturing scenes that look like memories has evolved over time as she advanced her skills and talent in photography. Knight began a career in visual arts before photography was on the horizon, "I started as a graphic designer but I was always creative and loved to draw. I worked for ten years as a graphic designer then started adding photography which eventually became my primary career," she said.
Tamara's studio in Oviedo, an Orlando suburb, opened three years ago and has been expanding ever since. The decision to shift her efforts from an established graphic designer to full time photography came at a challenging time, "I was working remotely for an amazing company back in California, they were like family to me, but photography took over and began to push everything else out of my professional life. The tipping point was when I worked 7 days a week for 10 -14 hours daily to make sure that I can perform well as a graphic designer and do what I love the most – photography. That wasn't healthy for me or my family life, so I had to choose. I chose photography," says Knight.
The path to becoming a full time photographer with a studio, was busier than Knight let's on. During that same time, she was raising her two children and also formed a Russian school in her home, to keep the Russian language alive for her children and young students of numerous area families.
Sample Gallery of Images by Tamara Knight
She explains, "I was an elementary school teacher in Ukraine for 6 years, and loved teaching. When I came to the US, I realized that relocated families had a need for their children to speak and read in Russian. I opened my first class while living in California and when I moved to Florida I opened it again."
The home school, which was recently closed, ran successfully with the same group of local students for ten years. In 2010 Knight was approached to be a founding member of the Russian-American Community Center of Florida, a non profit, serving Russian speakers statewide. "It was a great time in my life. I was asked to help with the Russian school program at the center. They are a great organization and have helped so many Russians here in central Florida," said Knight.
Knight's work with the community center caught the attention of Jef Gray, publisher of Florida Russian Lifestyle Magazine. He asked if she would be interested in working with the cover models for the community based journal, Knight accepted and has been the featured photographer since 2010. "Shooting the magazine covers was a blast, I would meet with the featured model for the month and we would brain storm about their unique story and come up with something original for each cover." Knight said, as she looked through cover shots spanning the last seven years.
In talking with Tamara Knight, you find that all roads return to her passion, photography. At the end of each segment, her career, teaching, volunteer work, there is a last sentence that is common, "But I had to focus more on photography…"
Knight has a strong niche in portraiture and explains why that became her signature style, "It's important to be known for a particular genre that you can polish to perfection. Originally, I tried everything; Weddings – never again. Photo journalist work was interesting but there is very little time and no control over the scenes. I'm happiest when I can focus on the client, give them enough time to look their best and capture their personality in a visual way."
When asked about the rewarding part of her experience as a photographer, Knight said, "Seeing my happy clients with tears in their eyes because they love the photos so much. Sometimes they can't stop smiling and thanking me, because I showed them how I (and the rest of the world) see them. That is an amazing and very rewarding experience."
See more of the amazing work by Tamara Knight on her website and social media channels:
Website: www.tamaraknight.com