How Tampa stylist Irina Bilka is changing her clients relationship with their hair.
It's the most common statement I hear, the moment a client sits down and responds to my question about why there are in my loft, they emote disdain for their hair. And I can't say I am any different. All women have these moments, explains Bilka as she describes her 18 years of experience as a professional stylist, makeup artist, and entrepreneur. 
While many stylists hear similar comments from their clients, Irina Bilka decided to do more than placate her frustrated customers—she decided to design a product to solve the issue. The name of the product? "Be in Love."
About Irina Bilka
Before digging in to the product details, let's roll the clock back to where Irina got the idea for the Be in Love product line and the path she traveled to bring it to market in September 2021.
Bilka, is a prolific stylist and social-medialite, her tutorials for hair and makeup found tremendous popularity on Instagram and Facebook. Then, she made a debut with a line of clothing made from hair extensions—and wow, you should see them! For Halloween she makes epic costumes complete with out of this world makeup, and her talent isn't limited to working behind the scenes, as she is sought out for modeling as well. We can keep going with her accolades, her loft at Salon Belladonna, her wedding business,… but it starts to become obvious that this is someone who is determined to do everything they set out to do—and then does it.
Born in Russia
Bilka credits her hard work ethic to the life she and her family lived prior to immigrating to the United States from Russia when she was still in grade school. "America is a wonderful country, perhaps because things come easier here people are a little lazy. I feel that any reward or success will only come from my hard work, and no one will hand success to me, so I have to hustle and believe I can achieve my dreams." She shared.
Enter the Pandemic
Things were moving ahead for Irina, she continued to achieve in multiple arenas of business, and then… the Pandemic hit in 2020. The entire world retreated into their homes. Events were cancelled, salons were closed for months, weddings were on hold, and all the momentum of her thriving business was halted. Like many, it was a time of reassessment and struggle to maintain some form of income amidst so many obstacles that prevented working.
By September of 2020, Irina decided it was time to seriously pursuit her dream project. A line of products to solve the frustrations of her clients who struggled with hair loss, damaged hair, frizzy ends, and slow growth.
How She Created Her Product Line
"There are private label programs out there, where you can just put your name on something and call it your own, but I wanted to create the actual product from all natural components," She explains as she details the process, "I found a lab in Tampa that could help with testing and development of the natural formula. It took a few times to get it just right over several months, but eventually it was ready!"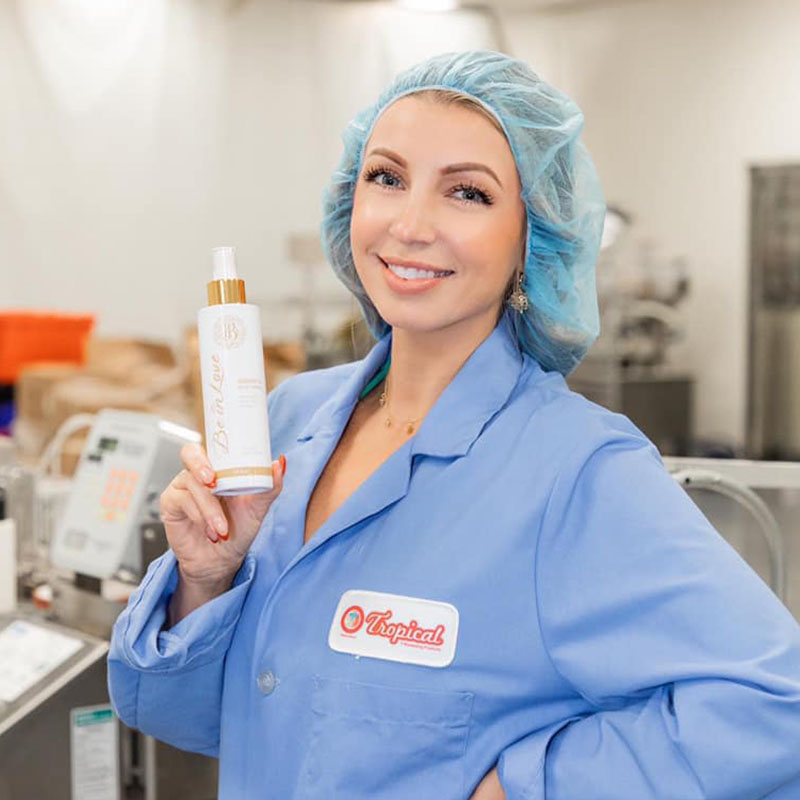 Bilka's name was going to be on the product, a detail she took very seriously, which meant the marketing and appearance of the containers had to be exact. She laughs as she describes the different techniques she tried to get a curved label on a curved bottle, "It all seemed simple enough at first, but then there were air bubbles under the labels, and how do I solve this? And what I thought would be a few days of work became weeks!"
Just as things seemed to be moving forward for Irina, other complexities entered the picture: new variants of COVID and supply chain delays pushed her launch date ever further. But in September 2021, her determination and perseverance paid off, as she launched the first two Be in Love products.
About The Products

The first product is Be in Love Growth Root Spray, that get's worked into the scalp after cleaning the hair. Unlike other products that leave hair greasy, Be in Love has a matte finish that nourishes the scalp with protein amino acids. Results from typical use appear between 60 to 90 days, based on how often a customer washes their hair and applies the product.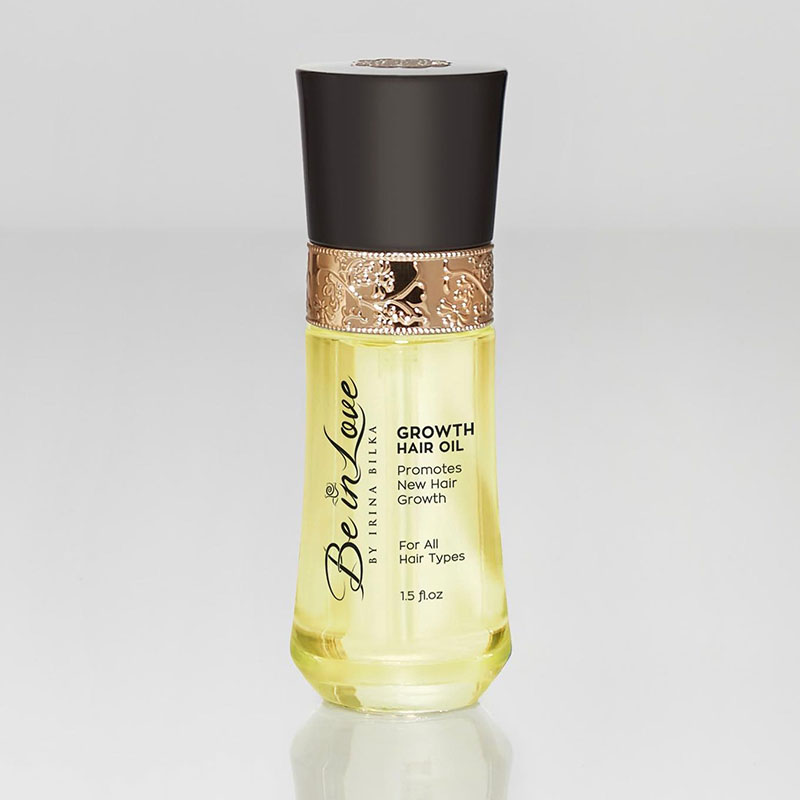 The second product targets common hair problems caused by chemicals, heat, and acidic shampoo, resulting in frizzy unmanageable hair. Be in Love Growth Hair Oil is applied at the ends of the hair, where the damage is often the most extreme, helping each strand recover and be more soft with a healthy shine.
While Irina Bilka continues to work on the rest of her product line, she is still actively working with her clients and delighting Instagrammers with continued updates from her colorful adventures.
Catch up with her at the links below, or head over to Be in Love to get details for placing an order.
Contact Details for Irina Bilka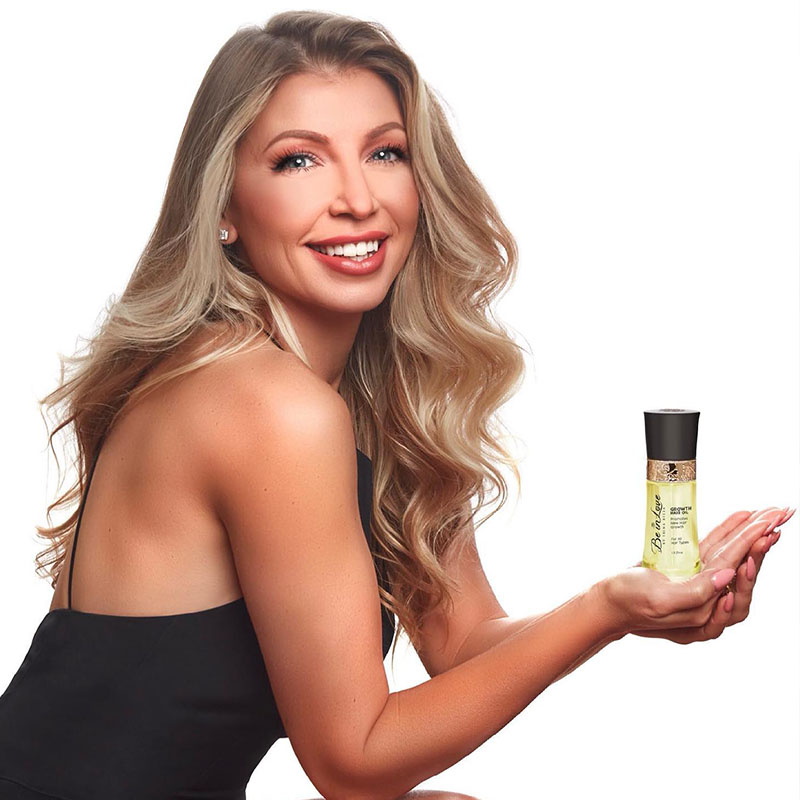 Phone: 727-251-3884

Instagram: https://www.instagram.com/beinlovehair/
Facebook: https://www.facebook.com/beinlovehair

Web: https://beinlove.com

Email: [email protected]