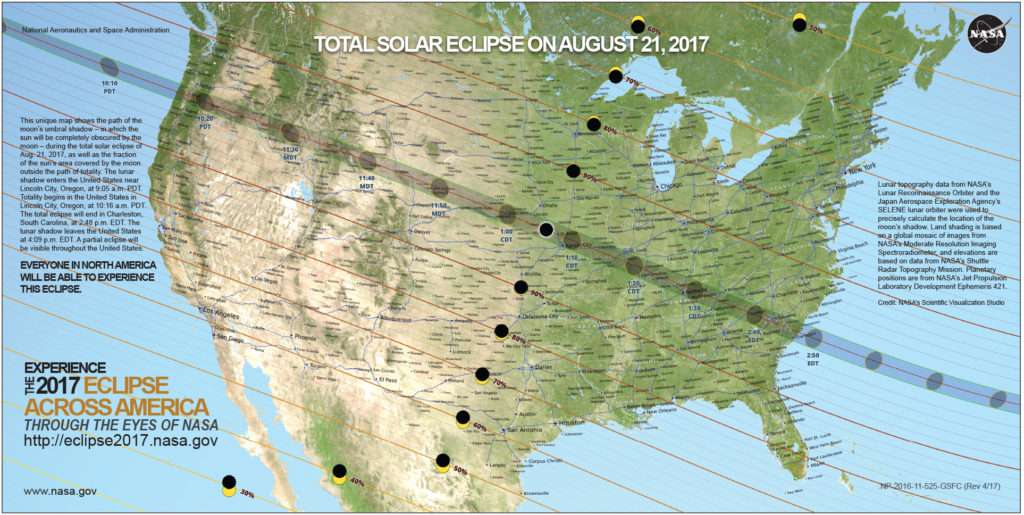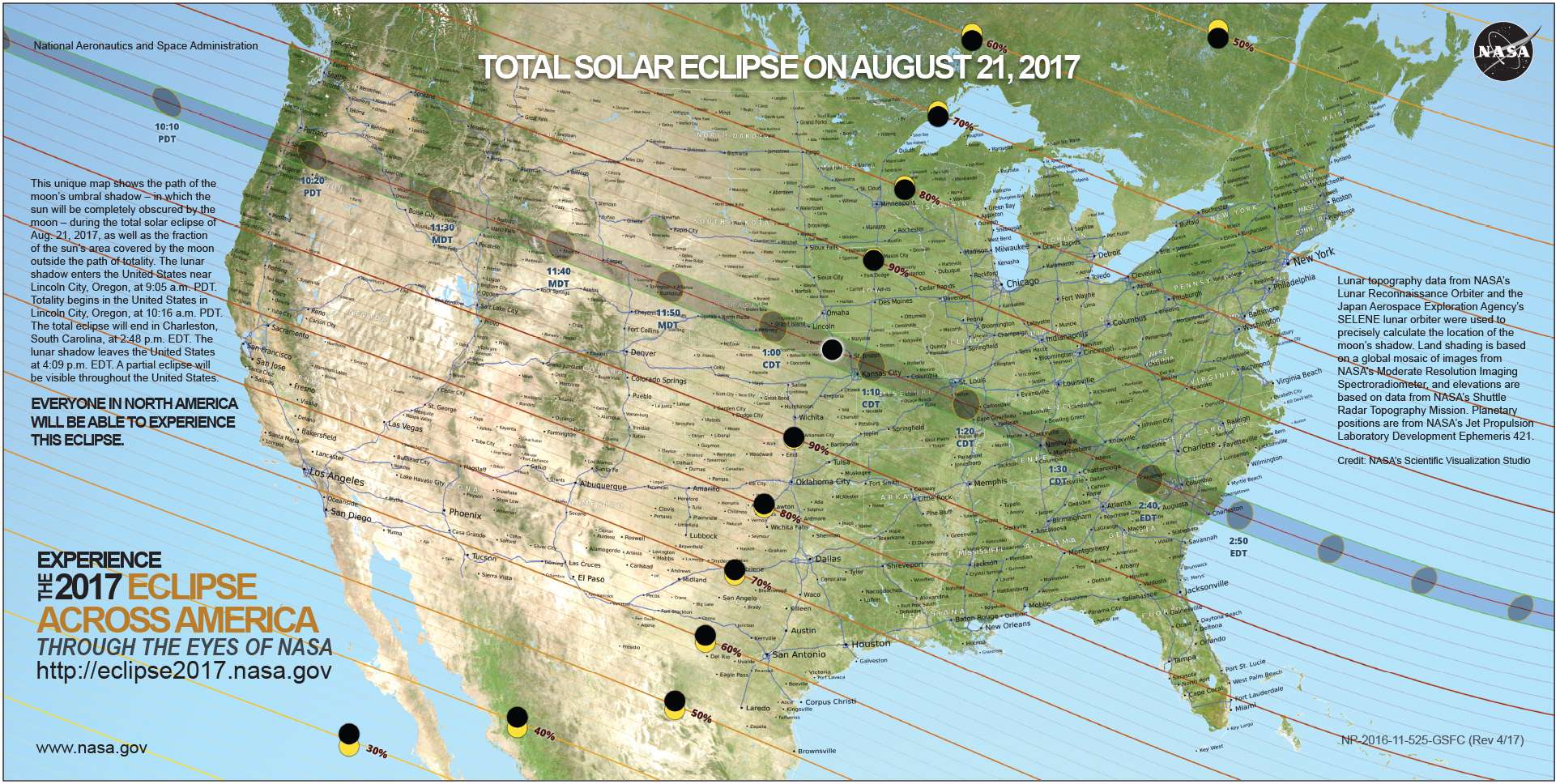 The entire US gathered in their favorite places to witness the total solar eclipse as it tracked across the country on August 21, 2017. Special glasses and caution for viewing the eclipse was tremendously overplayed, but the idea of enjoying the complete cycle of the moon crossing in front of the sun was at the forefront.
Schools closed, traffic cautions were announced and for once the entire country had something to talk about that wasn't political, racial or economical. The complete path of the eclipse, while only partially viewable from Florida, is available below in a map, courtesy of NASA. [mbYTPlayer url="https://www.youtube.com/watch?v=JRF1vlhwb5U" quality="default" ratio="auto" isinline="false" showcontrols="false" realfullscreen="true" printurl="true" autoplay="true" mute="true" loop="true" addraster="true" stopmovieonblur="false" remember_last_time="false" gaTrack="false" ]
About the 2017 Solar Eclipse
On Monday, August 21, 2017, all of North America will be treated to an eclipse of the sun. Anyone within the path of totality can see one of nature's most awe inspiring sights – a total solar eclipse. This path, where the moon will completely cover the sun and the sun's tenuous atmosphere – the corona – can be seen, will stretch from Salem, Oregon to Charleston, South Carolina. Observers outside this path will still see a partial solar eclipse where the moon covers part of the sun's disk.
The Moon's shadow will dramatically affect insolation — the amount of sunlight reaching the ground — during the total solar eclipse. Credits: NASA's Scientific Visualization Studio