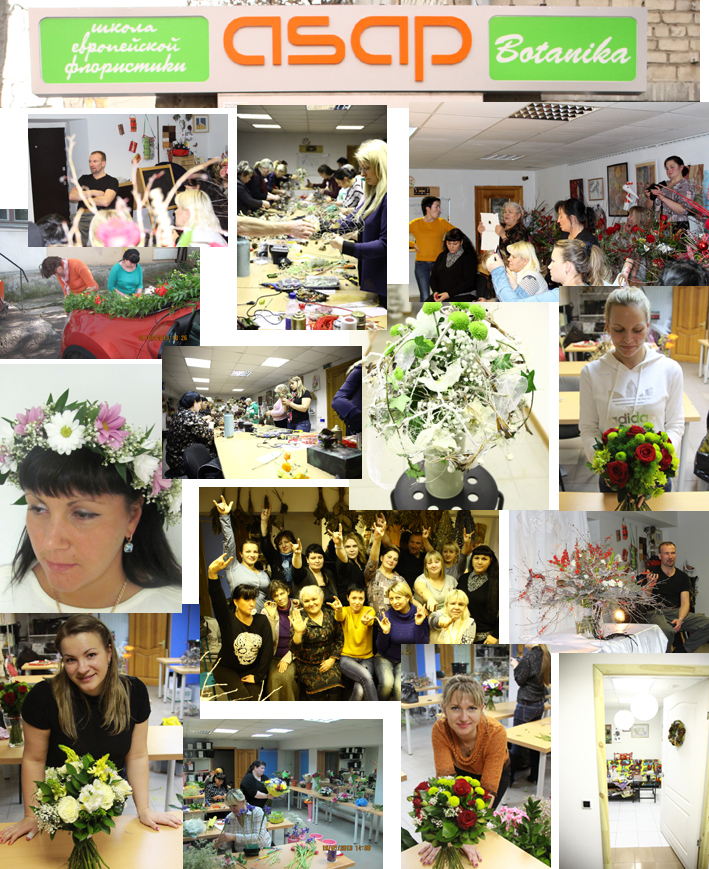 The custom of offering floral arrangements to express sentiment, emotion or support is a universal expression, dating back to the prehistoric age. As time moved forward, florists emerged as the solution for providing fresh flowers to locals. For centuries this practice continued, slowly expanding in line with technologies such as telegrams, phones and eventually the internet.
ASAP, a florist based in Yekaterinburg Russia, has grown into a worldwide provider of floral arrangements over the last 18 years. Their online presence, worldwide affiliates and focus on the customer experience has been the key to their success. Florida Russian Lifestyle sat down with Igor Vashchenko, co founder of ASAP, to learn how technology has played a part in their success.
You opened your doors in 1999, what was it like at that time?
We launched the domain Asap.ru in December 1999. Even then, we could see the potential of international delivery of flowers via the Internet. Men abroad, with Russian fiancés, created a demand for us to provided flowers to future brides all over Russia and Ukraine.
Virtual Tour of ASAP Flowers

Our deliveries were mostly of the traditional romantic kind: men ordering flowers for girls. We started out in a small office in a basement. At the time, no one had even heard of Google. Our clients came via dating agencies that took the orders and sent them to us for provisioning.
What kinds of challenges did you face at that time?
We were gradually increasing the geographic reach of the deliveries, finding opportunities to deliver flowers to the most remote corners of our vast country. Our main problem was communication, sometimes we just had to dictate our orders by phone, especially to remote towns, as not all the florists had fax machines. The choice of flowers was also quite limited. In spite of large variety of flowers coming to Russia, only big cities, such as Moscow, St Petersburg, and Yekaterinburg could take advantage of it. The same went for wrapping material, ribbons and greeting cards.
Taking orders locally was one thing but accepting them from other countries presented challenges with time zones, and call quality. When Skype appeared, our work became a bit easier. Then along came Google and orders started to come more frequently.
How did the increase orders affect your business?
We developed a large global flower delivery network that enabled us to reach more locations. This pushed us to add administrators, link managers and an advertising department. The final step was to reduce the issues with Russian banks as payment processing was slow and difficult. We opened a business in the US, which enabled us to accept credit card payments on our site much faster.
Was there a turning point where the volume was greater than expected?
I think it was more this constant choice we had to make: whether to develop business through discounts, sales and special offers… or to focus on controlling quality by giving individual attention to every order.  We've chosen the latter, avoiding gigantomania, because quality suffers when you overwhelm yourself with a 'sales only' mentality. It's all about the original point of sending flowers; your customer has entrusted you to express their feelings with a timely bouquet and we want to honor that.
What does ASAP flowers delivery look like in 2018?
Today, customers are armed with smartphones, and want more than a simple way to place international floral orders. They also want to communicate about the order, track it and get feed back on the delivery. We're developing the next phase of our portal to do this as it resonates with our commitment to the customer experience.
How can potential customers contact you?
We're available through our website http://asap.ru and by phone +7 343 212-212-3 or Email: [email protected]
---
ASAP Website Preview